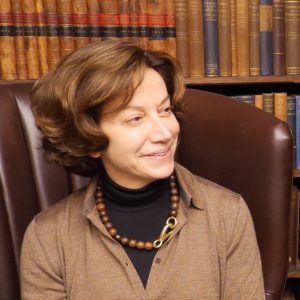 Ashmolean Museum
Biography
Dr Giovanna Vitelli is the Director of the University Engagement Programme, an Ashmolean Museum initiative funded by the Andrew W. Mellon Foundation.
Giovanna received her PhD in Archaeology from the University of Reading and her BA in Anthropology from Harvard University. She was a postgraduate Tavella-Stewart Scholar at Magdalen College, Oxford, and a Postdoctoral Fellow at the CELAT Humanities Institute of Université Laval in Québec.
Giovanna has an extensive record of survey, excavation and research in Europe, North Africa, and North America, in particular researching the spread of culture through colonialism, tourism, and expansion, and their effects on belief and knowledge systems. Arising out of this work, she has published thematically across cultures, looking at cultural interaction, coexistence and knowledge exchange, in particular between indigenous and colonial people. Her research interests focus primarily on the early modern period, its archaeology, ethnohistory, and the ethnographic objects found in antiquarian collections and cabinets of curiosities.
Featured Films